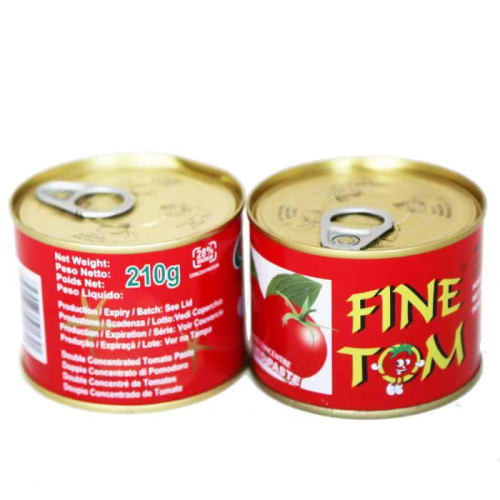 Tomato paste,Tomato paste in different concentrations,Premium Tomato Paste, No Additives, No Preservatives, Concentrated Tomato Great for Sauces
Item specifics
Color

Red
Brix

28%~30%,36%~38%,26%~38%
Origin

China
Specification

210g
Description
1.100% XINJIANG TOMATOES: 
Made from only the highest quality, sun-ripened Xinjiang tomatoes – not by-products from other tomato processing. Deliciously rich and intense, this tomato paste enhances any dish.
2.REMARKABLY FRESH FLAVOR:
With no GMOs, no additives, or preservatives, all you'll taste is the rich, natural goodness of Xinjiang best tomatoes.
3.TOMATOES FOR VERSATILE COOKING: 
These canned tomatoes are the best-kept secret in every recipe like Bolognese, casseroles, and stews. Perfect for those passionate about cooking.
4.VEGAN FRIENDLY & GLUTEN FREE: 
Tomato Paste is a vegan and gluten-free food. Made with natural goodness, you can see and taste a difference in these delicious, canned tomatoes.